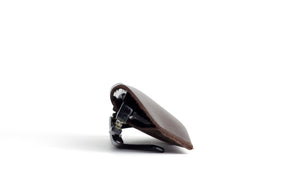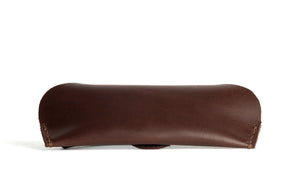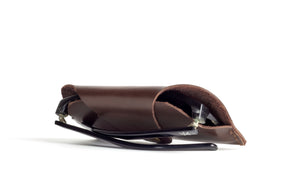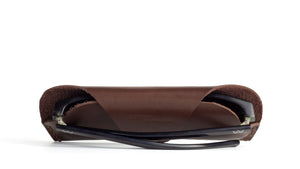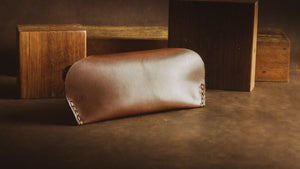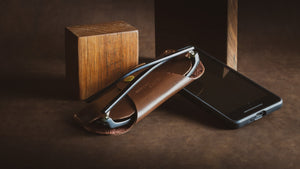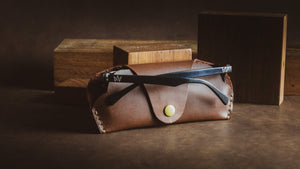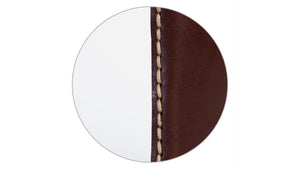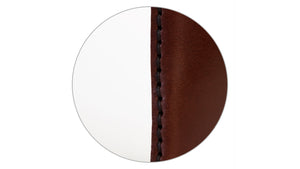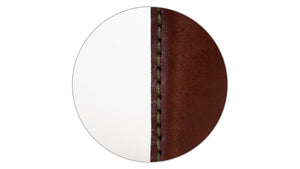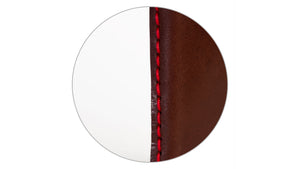 Slim:Shady Sunglasses Case | Brown
Tired of not having your sunglasses case on hand when you need it?
You know that feeling, the feeling you get when the sun goes down and you want to take your sunglasses off and put them in your bag but you left your case at home / in the car / somewhere...All because you didn't want to fill your bag or pockets with your bulky sunglasses case?
The Slim:Shady will solve this dilemma forever. A super slimline all leather sunglasses case that you can take everywhere.
The real Slim:Shady
Full grain leather lens protection for sun shades - you deserve the best.
A unique and stylish accessory for your shades.
Hand brushed suede interior - A durable and soft finish to keep your glasses in perfect nick.
So slim you won't even know you are carrying it - easily fits in your pocket or bag when your glasses are on your head.
Always on hand -  This case won't be sitting on the bench at home or back in the car.
Made to wear in, not wear out - These leather cases will gain a beautiful patina over time taking becoming an old friend that you will have for year to come.
Hand stitched in Wellington, New Zealand, by the hand of the designer.
 Specifications
1.2mm vegetable tanned leather
160mm x 67mm x 6mm (6.25" x 2.75" x 0.25")
Fits most sunglasses (frame over closer flap)
Customisable with embossed monogram
Don't take our word for it!
Great product. Bought 2 and just bought 2 more.
Michael N.
So nice, I bought the same item twice! Excellent quality!
Aimee E.