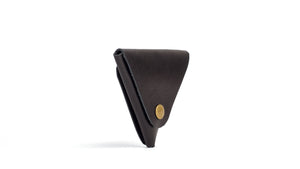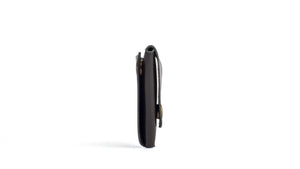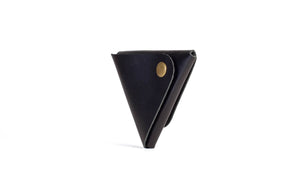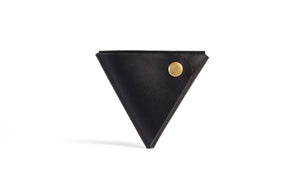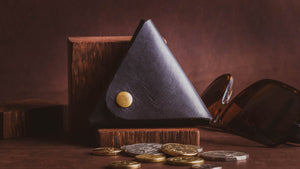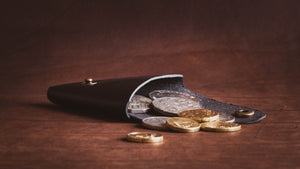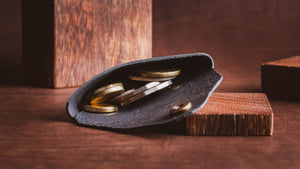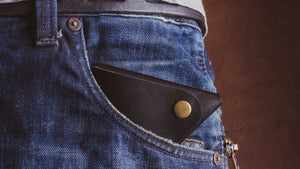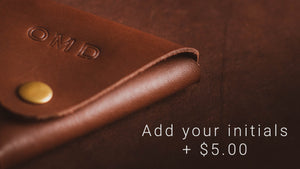 Home:Slice Coin Case | Black
The Home:Slice is a simple but effective coin case. Based on an age old and time tested traditional design, the Home:Slice doesn't have any stitching to break and will wear over the years to form a trusty edition to your everyday kit.

Big enough to be useful but small enough to tuck in your pocket or a bag without a second thought.

1.2mm hand dyed full grain vegetable tanned leather
9cm x 9cm x 9cm x 1.5cm / (3.5" x 3.5" x 3.5" x 8/16")
Tried and Tested Design
This coin case design has been used by leather craftsmen around the world. Simplicity and durabiltiy at it best.
Reduce the jangle
The Home:Slice is the perfect way to stop those coins jangling and protect your pocket at the same time.
Expandable
The clever folded design of the Home:Slice gives you the best of both worlds. Slim when it empty but able expand as requied.
Double Opening
A single snap both sides keeps you contents safe. Opening either one gives you access to the same contents meaning no matter which way you pull your Home:Slice out it is always ready to open.
Folded for ultimate strength
The Home:Slice is formed from a single piece of folded 1.2mm vegetable tanned leather. There is no stitching to come undone or fall apart making this coin wallet extremey durable.